Read Part One
Prior to the first meeting of Pagosa's new Main Street Advisory Board, coordinated by Pagosa Springs Community Development Corporation staff, the public was invited to a Visioning Drop-In Open House on Wednesday, September 7th. Community members were encouraged to visit the Ross Aragon Community Center at any time during Open House to learn more about the Main Street program and share ideas and priorities for the future of our downtown business district.
I attended this open house and had the opportunity to chat with Kathleen McFadden, Main Street Program Coordinator, about the idea that our historic downtown was once the commercial and social "heart" of Pagosa Springs, but first has recently become part of a hot springs-focused tourist resort…sale of swimsuits and collectible t-shirts and rental of inner tubes.
Based on this morning's conversation, I seemed to be the only person in the room seeing our downtown from that tourist-town perspective. I was also, I believe, the only person in the room who actually lives downtown, and has lived downtown for 29 years.
The following day I had the opportunity to attend (as a spectator) a training session held by the newly appointed Main Street Advisory Board.
However, before we delve into the new Advisory Board and their preliminary thoughts on our so-called High Street, I felt it valuable to provide an overview of our existing 'historic' business district in terms of its economic activities and architectural appearance.
As noted in Part 1, the City of Pagosa Springs has for a number of years been an "Affiliate" member of the Colorado Main Street Program, which is a coordinating program of Main Street America™. According to their website, Main Street programs have "helped more than 2,000 communities across the country bring economic vitality back to downtown while celebrating its historic character and bringing communities together."
"Main Street America is a program of the National Main Street Center. We are revitalizing older and historic business districts to create vibrant neighborhoods and thriving economies."
Pagosa Springs is only an "affiliate" member and has not yet fully "graduated" into a city with full access to funds provided by the Colorado Main Street program through mini-scholarships, training and technical assistance.
I was curious what kind of money we were looking at if we were going to be a 'graduate'? Because the city council has agreed to pay the federally funded Pagosa Springs Community Development Corporation (PSCDC) about $27,000 for fiscal year 2022 to help put together an advisory board, write reports, and do whatever else gets done to put us on the path to becoming a graduate member of Main Street America.
Two nearby Colorado communities are already "graduates" of Main Street: the town of Ridgway in Ouray County and the town of Lake City in Hinsdale County.
Ridgway has received about $38,000 in Main Street grants since 2013, according to the map on the Colorado Department of Local Affairs website. About $4,000 a year on average.
Lake City has received approximately $76,000 in Main Street grants since 2013. About $8,000 a year on average.
It might seem that graduate membership in Colorado's Main Street program isn't about the money when the city spends $27,000 a year to receive maybe $8,000 in grants on average.
Perhaps the program is more about encouraging private companies to upgrade our so-called "High Street"… on their own?
With that possibility in mind, I took a stroll through our downtown Central Business District—namely, the shops and homes and churches on the 400 blocks of Pagosa Street (Highway 160) and Lewis Street. I was curious how many of the privately owned properties had been remodeled and updated since I moved to Pagosa in 1993.
Do we have a city center that is currently "failing" economically? Or has our Main Street undergone a steady aesthetic "improvement" over the past three decades?
I photographed 37 buildings.
Based on my memories of arriving in Pagosa, I believe that 7 of these buildings have remained essentially unchanged since 1993. Not that they've deteriorated; but they have not been significantly "enhanced" by their owners in terms of external appearance.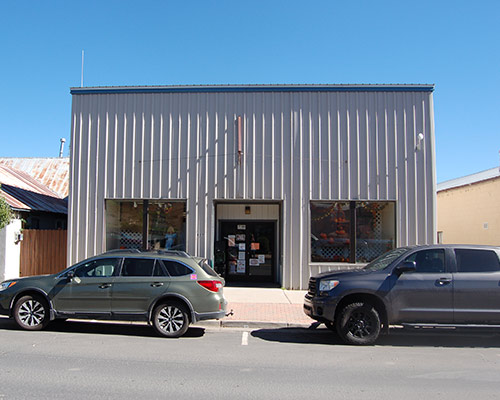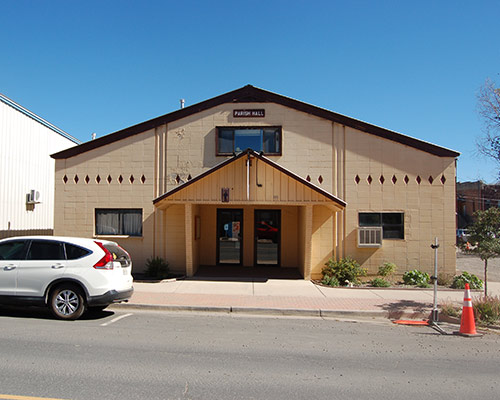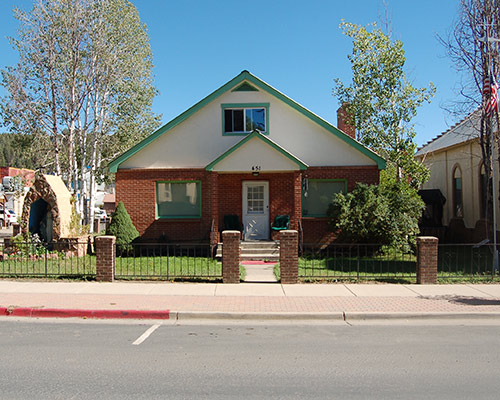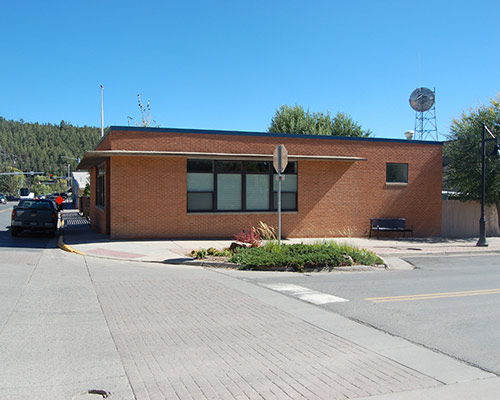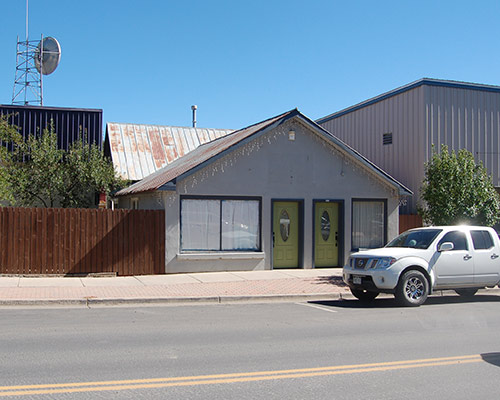 However, I do know that some of the buildings shown above have benefited from interior remodeling and upgrades.
The other 30 historic and semi-historic buildings have had their exteriors aesthetically "enhanced" with new facades and in many cases their interiors have been…sometimes extensively remodeled.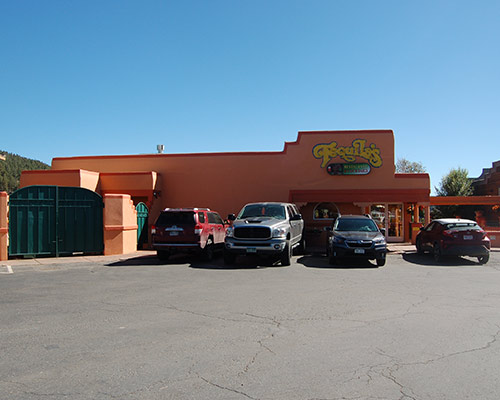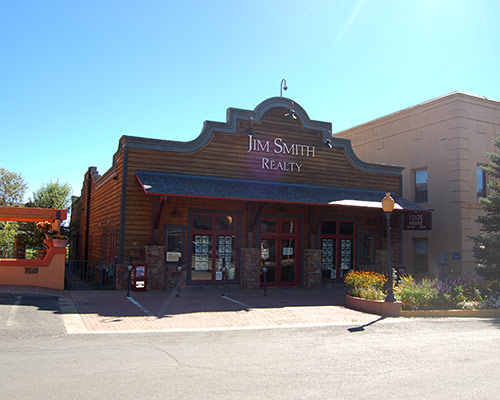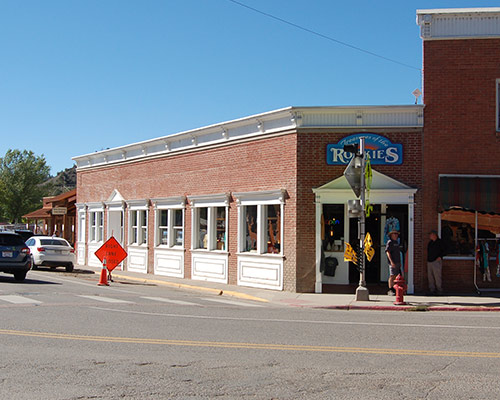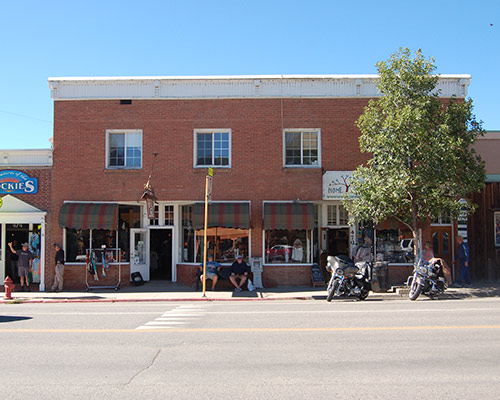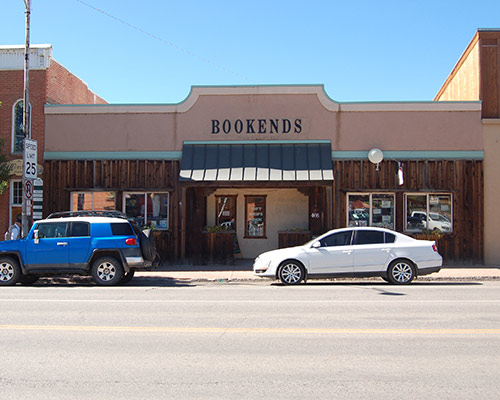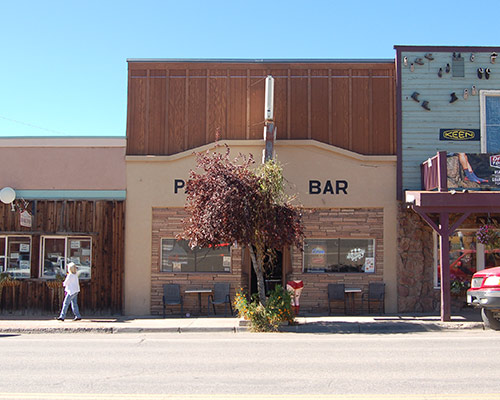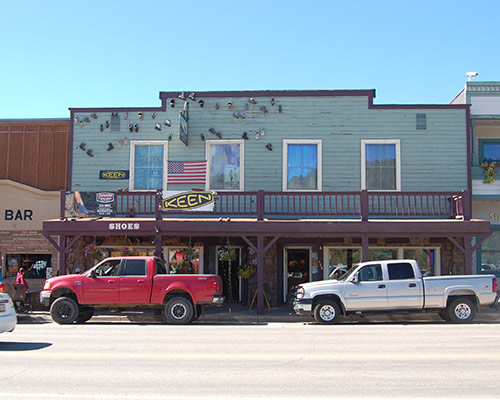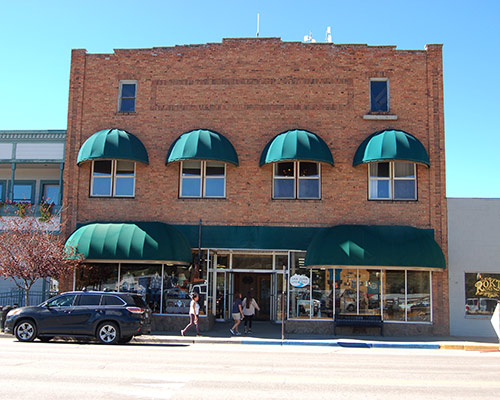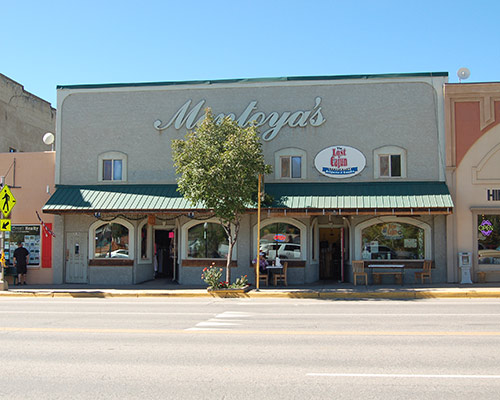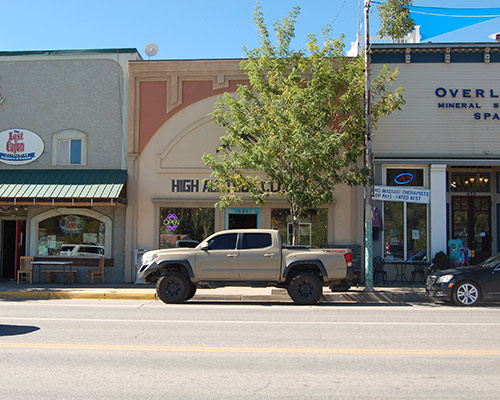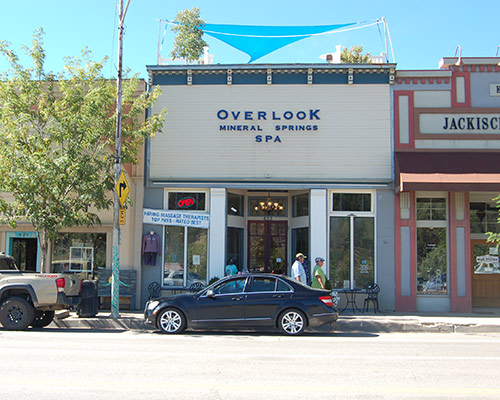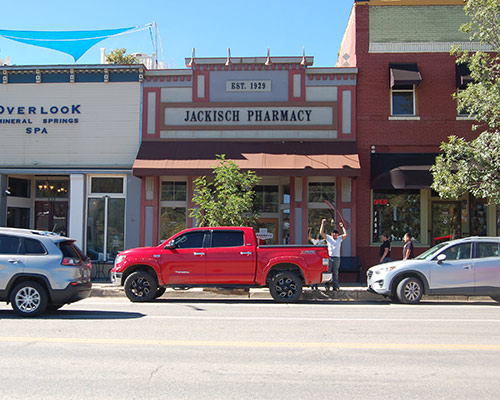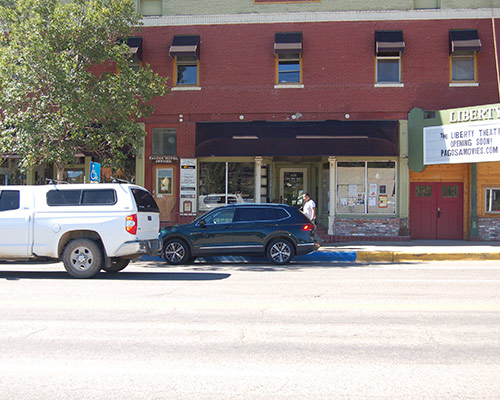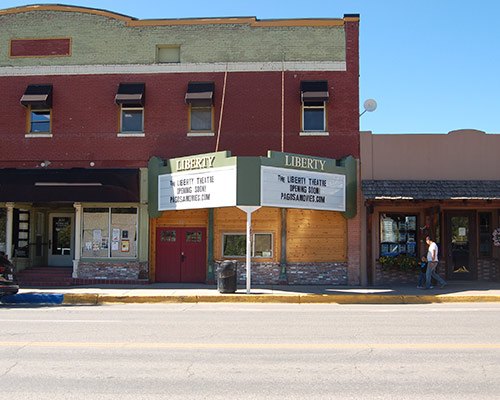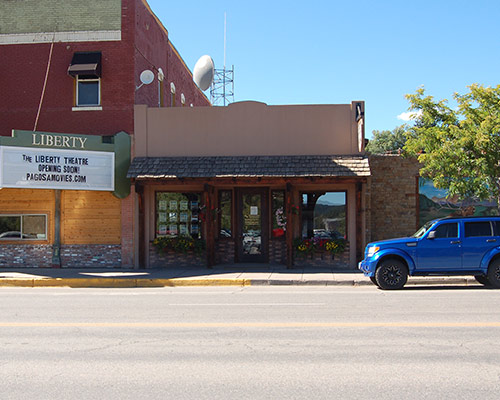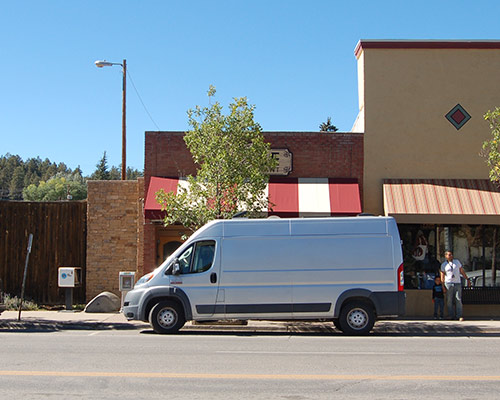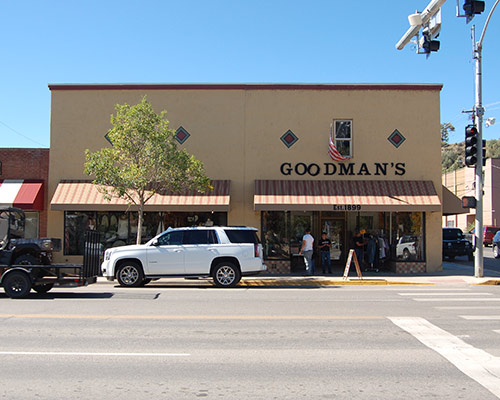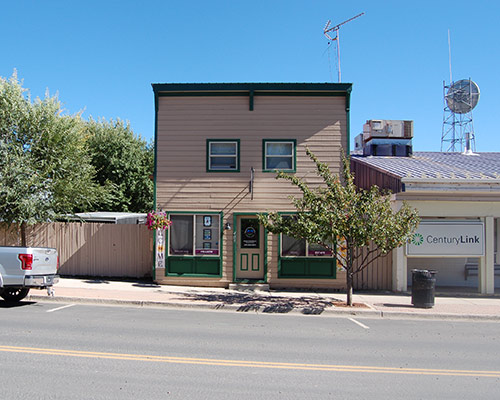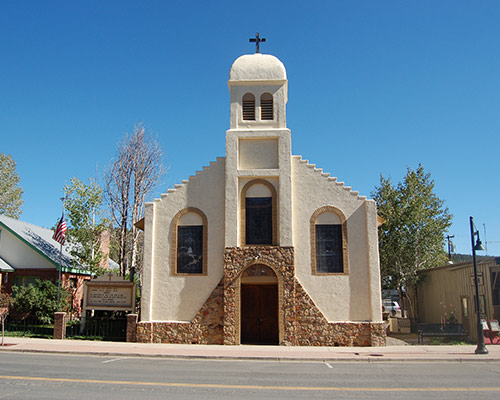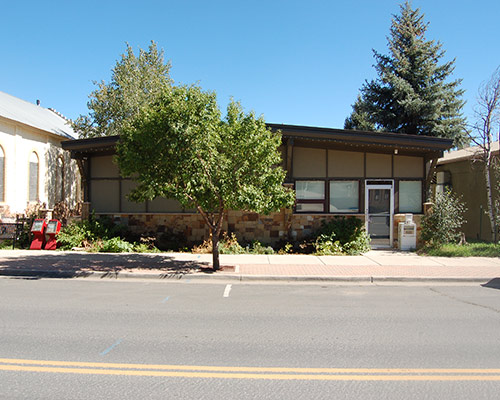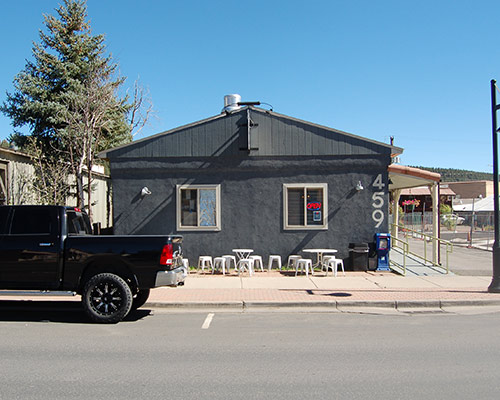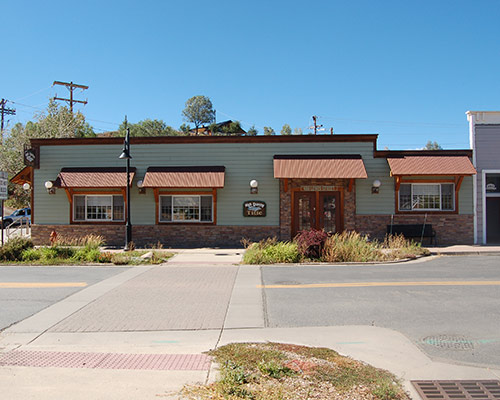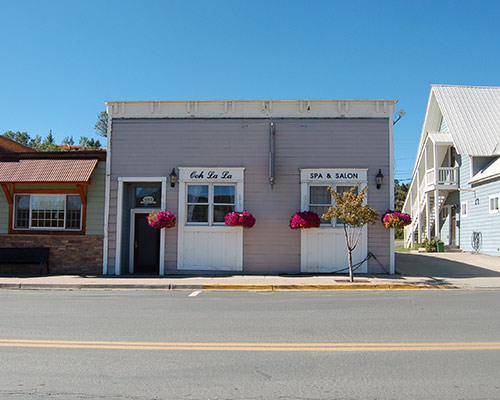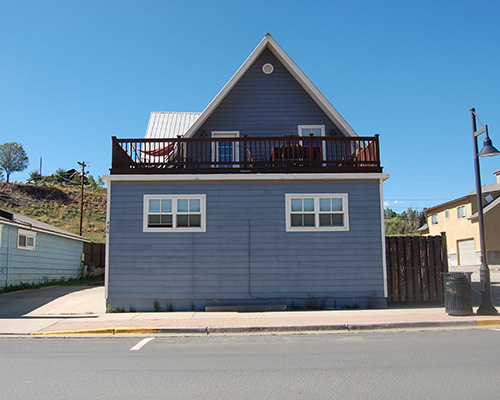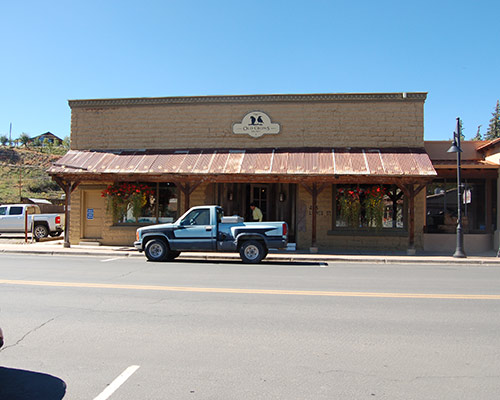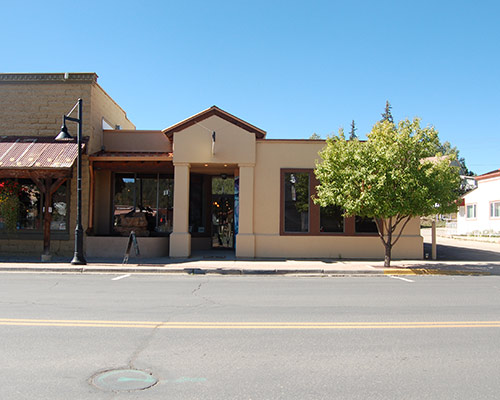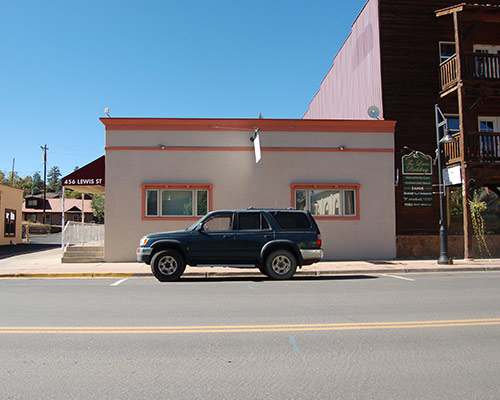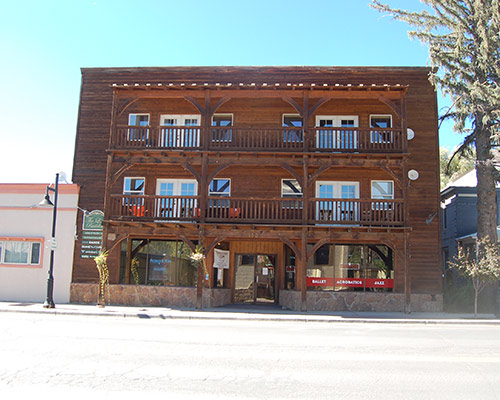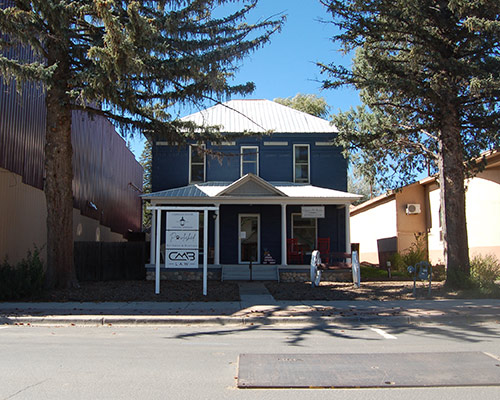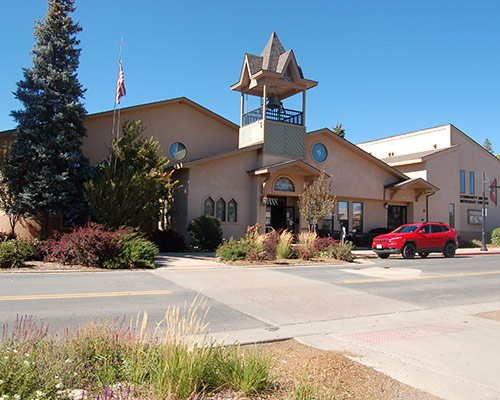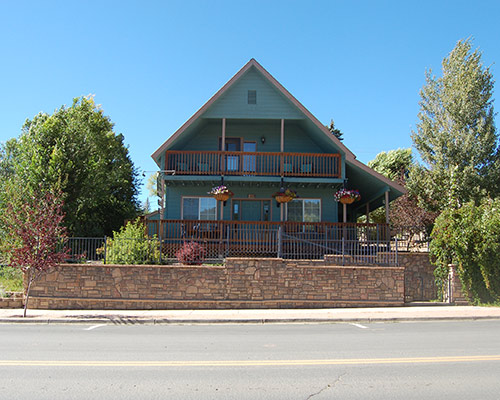 Statistically, about 80% of the buildings in downtown our historic district "look better" than they did in 1993.
And none of them look noticeably worse than they did 30 years ago.
From this brief, casual survey, we could conclude that downtown Pagosa Springs is fairly prosperous economically compared to many troubled high street neighborhoods in the US
It could be worse.
Much worse.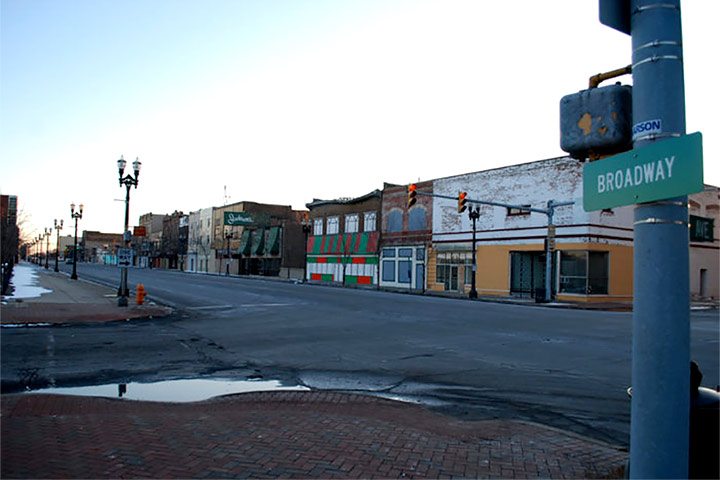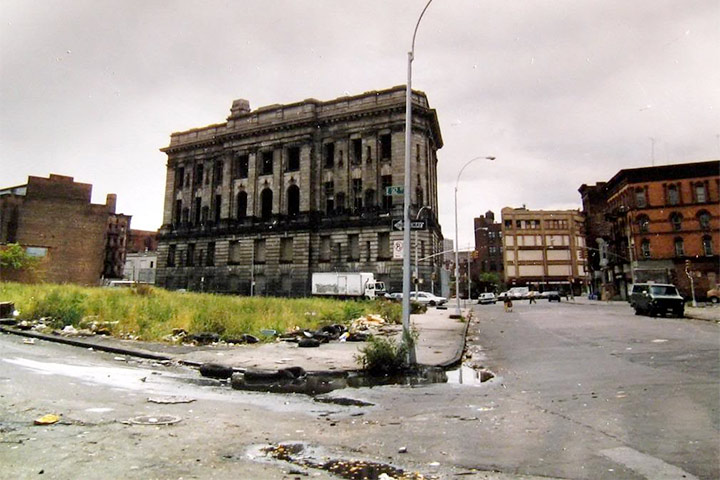 We note that the improvements to the Main Street Pagosa took place without the help of the Colorado Main Street program.
But… is downtown Pagosa Springs thriving socially and culturally? I mean, in terms of: serving as the "Heart of Pagosa Springs" for full-time residents?
If you look at the shops I've photographed above in the 400 blocks of Lewis Street and Pagosa Street, you might notice that the majority of the shops (and churches) on Lewis Street primarily serve local residents.
But nearly all of the businesses in the 400 block of Pagosa Street (Highway 160) offer products or services (services like restaurants, hot springs, and real estate agencies) that seem to cater mostly to tourists who might just happen to stroll along Highway 160 from the hot springs resorts on the other side of the river. And I would suggest that the "tourism focus" continues to some degree as you head east on Highway 160.
In the meantime, here is a map of the Main Street neighborhood as proposed by the City of Pagosa Springs: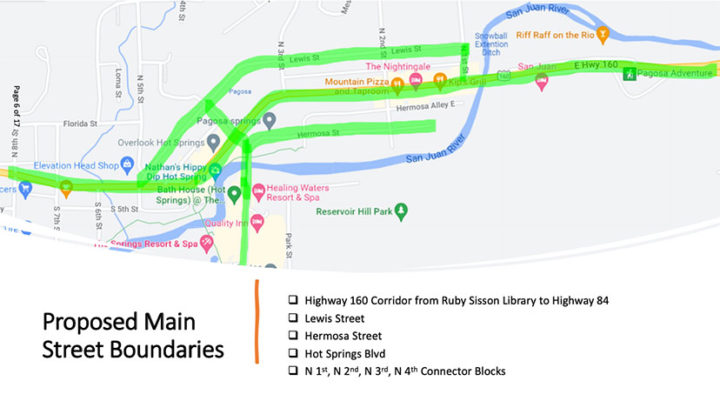 An interesting choice. All of Lewis Street is included, although only the block contains 400 stores. All of Hermosa Street is included, although there are no shops on Hermosa Street. Businesses on Hot Springs Boulevard end at the US Post Office. When we talk about economic activity, there's a significant amount of it just on Hwy 160 and one block of Hot Springs Boulevard… and much of it is "tourist resort-based."
Is there something…not quite…right about this card?
Read part three tomorrow…
Bill Hudson
Bill Hudson began sharing his opinions in the Pagosa Daily Post in 2004 and cannot break the habit. He claims that opinions are like pickup trucks in Pagosa Springs: everyone has one.